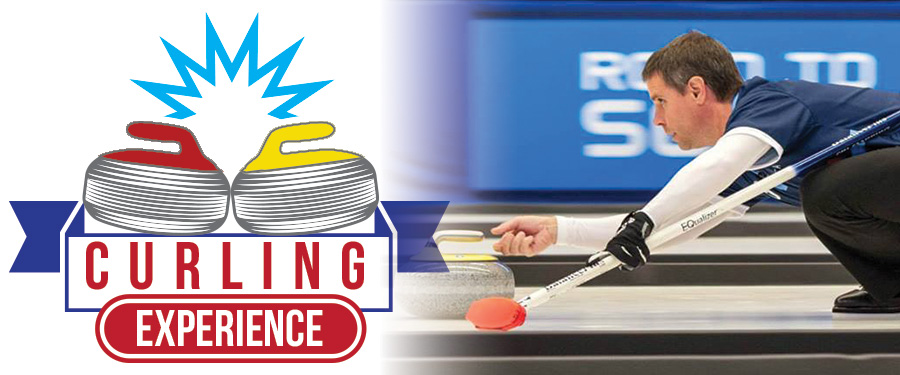 Want a new and exciting idea for a party?
Looking for the winter equivalent of a golf outing?
Want to improve teamwork and morale in your business?
---
The Curling Experience
Corporate Events and Private Parties
Our Corporate Events and Private Parties are currently on hold due to the ongoing COVID-19 pandemic. We hope to resume these events soon. Please contact us at This email address is being protected from spambots. You need JavaScript enabled to view it. for further information.
Thank you for your interest in holding your event at the Ardsley Curling Club. It is a unique forum that lends itself well to private parties as well as corporate team building.
How It Works
Your group will have exclusive access to the facility for two hours of on-ice and off-ice time with our instructors. No other groups will be booked at your registered time slot.
During your two hours, your event will include the following:

15 minutes of off-ice instruction, stretching, equipment setup, and safety information
30-45 minutes of instruction – Our instructors will teach you the basics of the sport: delivery, sweeping, scoring, and strategy!
60-75 minutes of gameplay – You will have the opportunity to play a mini-game against other members of your group, with help from your instructors.

The Curling Club will provide the instructors and all of the equipment necessary for curling (curling stones, brooms, sliders, and stabilizers).
All on-ice participants should wear warm loose-fitting clothing (layers work best since the ice house temperature is generally 40-45°F, and there is a lot of squatting involved so pants need flexibility).
Please bring (don't wear) clean, rubber-soled sneakers (e.g. tennis shoes). We also suggest that you wear gloves if your hands tend to get cold in winter temperatures.
A signed liability waiver is required for each participant prior to their entering the ice house. These will be available at the Club.
If your event will include minors under the age of 18, please let us know so that we can provide you with the liability waivers prior to the event. These must be signed by the minor's parent or guardian and brought to the event.
Pricing Information
The cost is $450 for up to 6 people, and $75 for each additional person. The fee is to be paid in advance at time of registration.
A maximum of 12 participants (who must all know each other) is allowed at this time.
You will be able to register your group at our website (ardsleycurling.com) once times are scheduled.
Requests for refunds or rescheduling of your event will be honored if made no later than 7 days prior to the event. Requests made within 7 days of the event will be at the discretion of the Club.
COVID-19 Information
To comply with COVID-19 safety guidelines, all participants will be required to wear a suitable face covering both while in the 'warm room' and on the ice. Hand sanitizer will be available for use.
Our instructors will sanitize all equipment both before and after the event.
Please contact us at This email address is being protected from spambots. You need JavaScript enabled to view it. for further information.
We hope to see you on the ice soon – Good Curling!