Private Events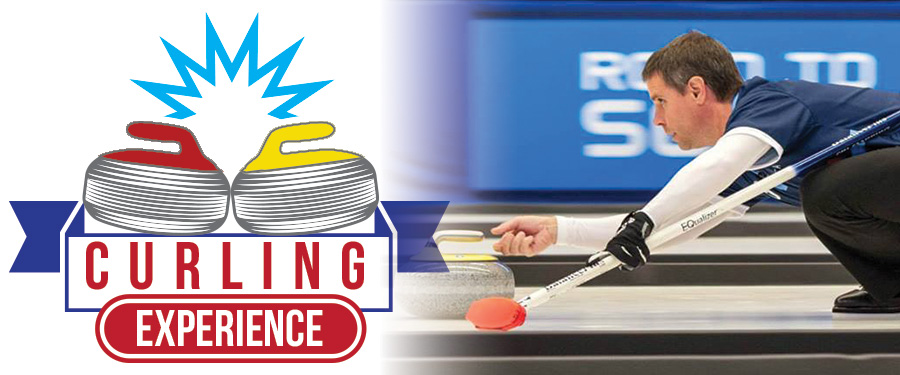 Experience Curling at Ardsley Curling Club - Book your Private Event Today!
About this event
Experience Curling at Ardsley Curling Club
Want a new and exciting idea for a party?
Looking for the winter equivalent of a golf outing?
Want to improve teamwork and morale in your business?
Try the Olympic sport of Curling - the hottest game on ice!
Your group will have 2 HOURS of exclusive access to the entire ice surface and 1 HOUR in the warm room for on-ice and off-ice time with our instructors.
During your 3 hours, your event will include:
10 minutes of off-ice instruction, stretching, equipment setup, and safety information
2 HOURS of ice time, including:
30-45 minutes of instruction – Our instructors will teach you the basics of the sport: delivery, sweeping, scoring, and more!
60-75 minutes of gameplay – You will have the opportunity to play a mini-game against other members of your group, with help from your instructors.
Plus 1 HOUR for socializing in our warm room after your ice time
We offer numerous time slots throughout the curling season (October through April). Click the 'Select a Date' button to find a date that works for you!
Alternate scheduling options may also be available - for more information, please contact us at: [email protected] .
Pricing Information
$80 per person
$60 per person for Not-For Profit Organizations and School Events
Minimum Charge: 8 participants
Deposit: To reserve your time slot, a 50% deposit will be collected separately (outside of Eventbrite) upon booking. If the deposit is not received within 7 days of booking, the booking will be canceled and the time slot will be released.
Remaining Balance: Due 7 days before your event and will be based on the count of attendees at that time. If additional people attend on the day of the event, they will be charged at the regular rate above and collected at the event. Refunds will not be offered if fewer people attend.
Who can participate?
Anyone 10+ years of age. No experience necessary. Minors must be accompanied on the ice by an adult.
Safety Information
A signed Liability Waiver will be required from each participant. The forms will be provided before the event, and will be available at the club. For participants between the ages of 12 and 18, these forms will need to be signed by the minor's parent or guardian.
What is your refund policy?
Requests for refunds or rescheduling of your event will be honored if made no later than 14 days prior to the event. Requests made within 14 days of the event will be at the discretion of the Club. Deposit is refundable only if you cancel the event no later than 14 days prior to the event or if the Club cancels the event. The Club reserves the right to cancel the event due to bad weather, changes in pandemic-related guidelines or other unforeseen circumstances.
What about food or bar service?
Although food service is not available on premises, you may arrange to bring in your own food and non-alcoholic beverages.
Bar service may be available for events of 20 people or more. Bar service will be cash only. Service must be requested at least 10 days prior to the event and is subject to staffing availability.
Need more info?
Please contact us at [email protected] for further information.